Anybody else getting excited for the solar eclipse coming on August 21? Over at
timeanddate.com
, they have not only a countdown but a list of world folklore related to solar eclipses.
The Hindu deity Rahu, who causes eclipses
Here's an example:
The Pomo, an indigenous group of people who live in the northwestern United States, tell a story of a bear who started a fight with the Sun and took a bite out of it. In fact, the Pomo name for a solar eclipse is "Sun got bit by a bear".
After taking a bite of the Sun and resolving their conflict, the bear, as the story goes, went on to meet the Moon and take a bite out of the Moon as well, causing a lunar eclipse. This story may have been their way of explaining why a solar eclipse happens about around 2 weeks before or after a lunar eclipse.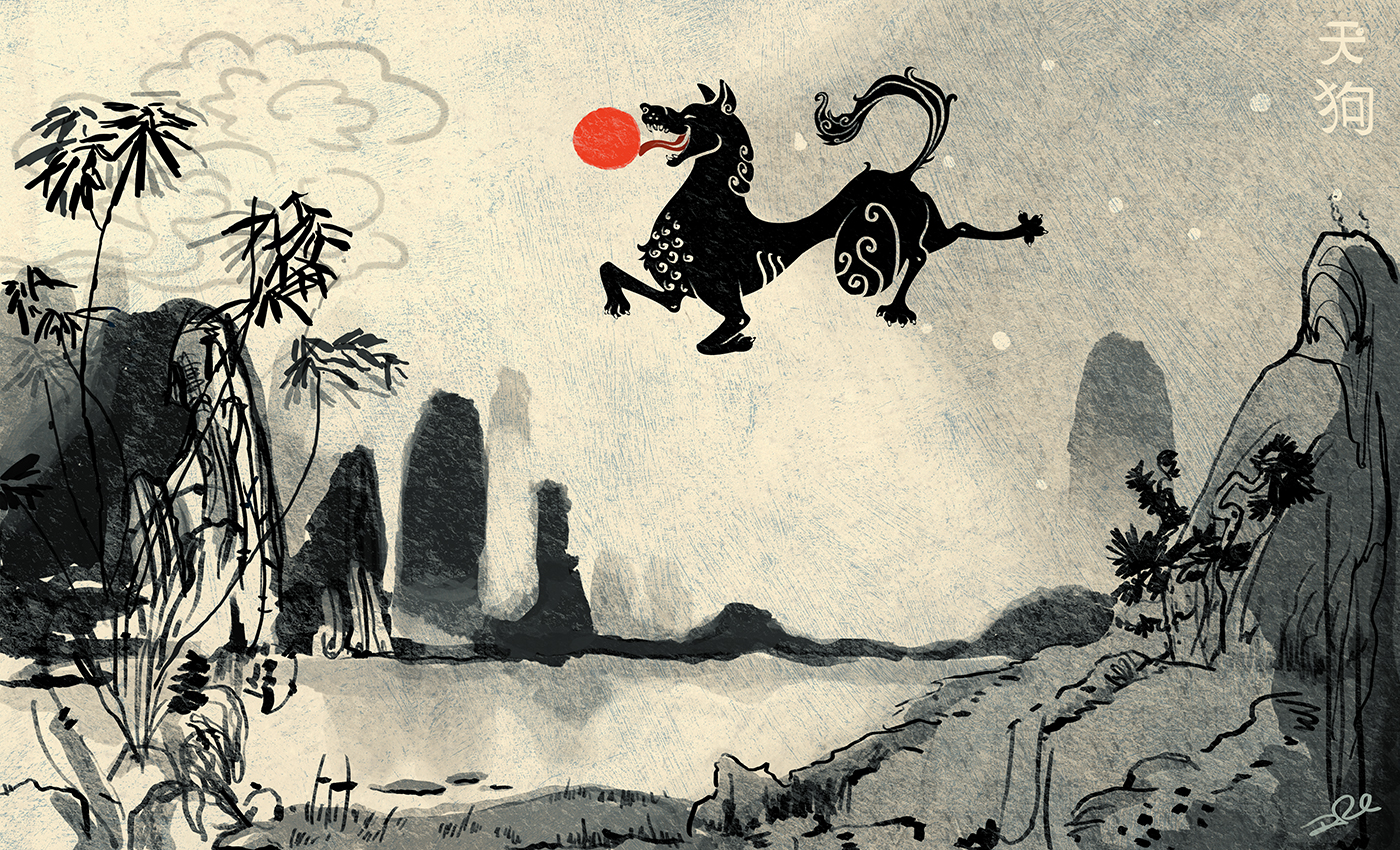 Many folk beliefs involving eclipses foresee doom and destruction, but not all. Many attributed the phenomenon to mythical creatures stealing or eating the sun or moon.
That one shows a connection between science and folklore, and here's one that encourages peacemaking:
The Batammaliba, who live in Benin and Togo, used a solar eclipse as a teaching moment. According to their legends, an eclipse of the Sun meant that the Sun and the Moon were fighting and that the only way to stop them from hurting each other was for people on Earth to resolve all conflicts with each other.
Click through
to read more legends as well as modern superstitions! This page on
historical eclipses
also has some interesting information on different beliefs/results from eclipses.