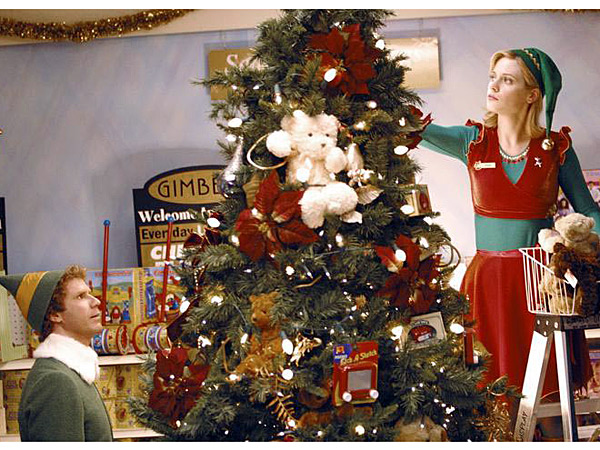 So, I was watching
Elf
with the commentary the other day (because no Christmas season is complete without watching "Elf" at least once...) and Will Farrell said something interesting. He was talking about the scene at the end where Buddy finds Santa in Central Park, the sleigh is broken, and they're being threatened by the fictitious Central Park Rangers. And he said that, in all the classic fairy tales, there's some element of danger and fear, and that that was their "dangerous" addition.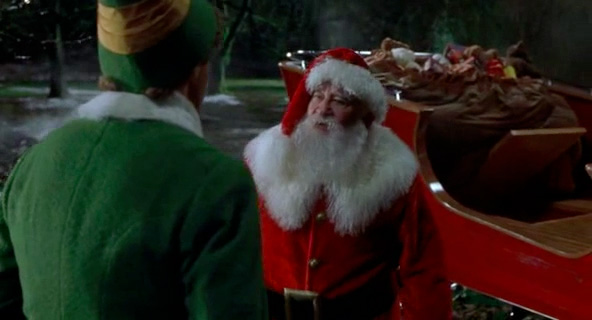 (Not a very good picture, but part of the idea was to keep the Central Park Rangers hidden and therefore more mysterious and ominous a force).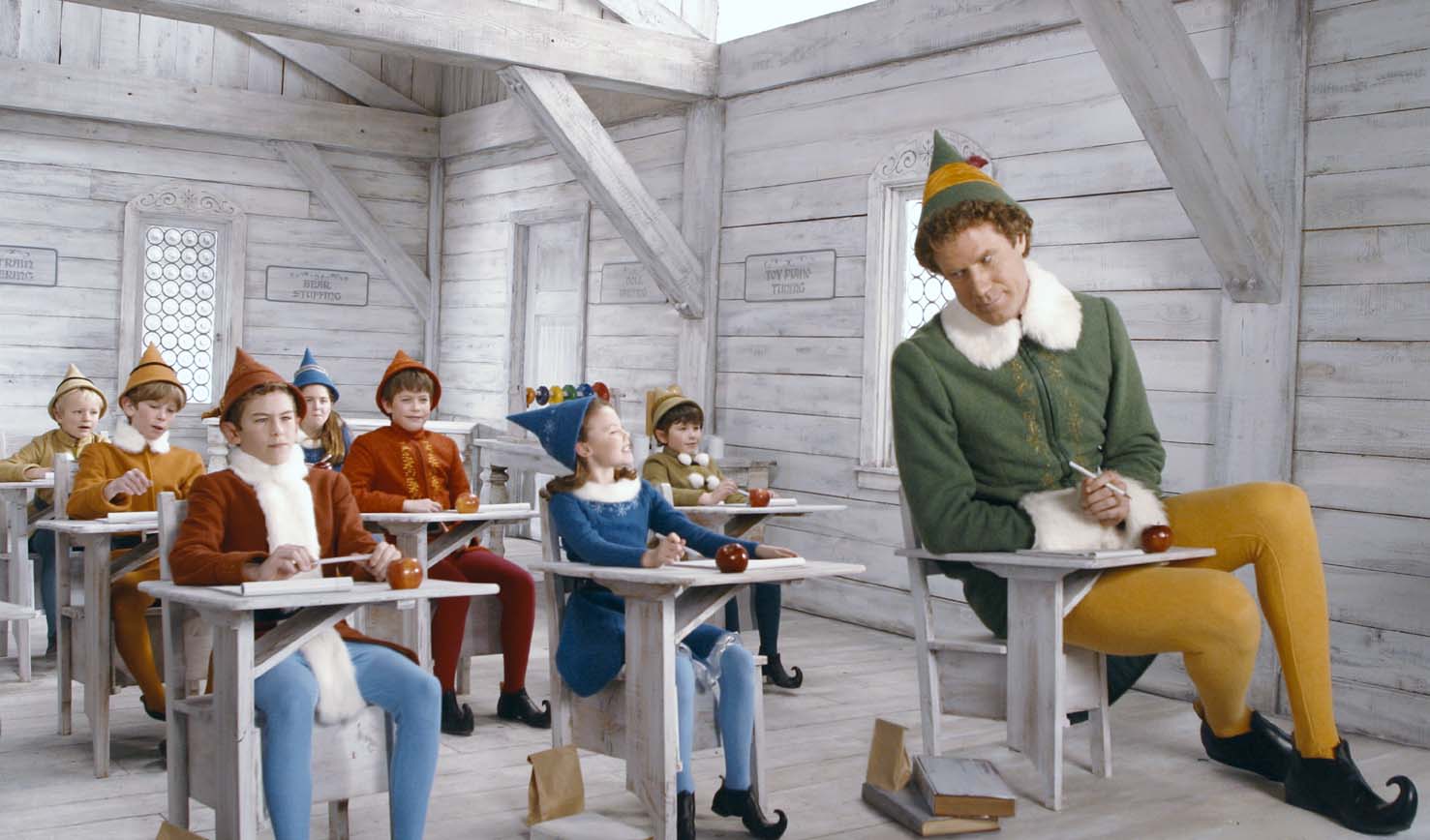 I appreciated his recognizing that fairy tales are actually rife with danger and scary parts, as opposed to the all-to-prevalent view that the fairy tale world is more like the North Pole of this movie, where things are so childlike and innocent that to call someone a "cotton-headed ninny muggins" is shocking. Of course, the Central Park Rangers are hardly even frightening, although the director Jon Favreau did say they were secretly an homage to the ringwraiths in Lord of the Rings.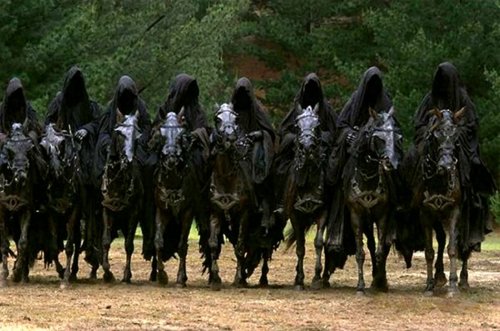 Also:
This Cinema Blend movie review
of "Elf" claims that the story
"

borrows heavily from other well known tales (most obviously "A Christmas Carol" and "The Ugly Duckling")"
,
but nowhere did either Favreau or Farrell ever mention those stories, although they did discuss their inspirations and the motivations behind plot elements and changes to the script. (One of them did, at one point, compare James Caan's character to Scrooge). I think it just goes to show
how powerful the classic fairy tales are
,
that people assume any similar story is "borrowing" material.
The concept of someone who feels like they don't belong is a very universal problem; all of us at times question our identity or purpose in life. But of course, we're all familiar with Andersen's fairy tale, so we can't really prove it doesn't subconsciously influence the stories we create...
Milo Winter
Merry Christmas!! I hope you are all able to spend time with friends and family, however you celebrate the holidays!