The other day,
Tabled Fables
had
this posted
:
From
passport couture
: "I never expected Hans Christian Andersen to be in Chicago, but I'm excited to run into him."
I never expected to run into HCA in Chicago either, and I live here!! Well, not in the city proper, but I've lived in the Chicago area my whole life. I need to get to Lincoln Park at some point and see this in person!
I was also curious as to why we have a statue of HCA among a bunch of famous Chicago/Illinois people. Most people might go for the Grimms as the most famous fairy tale collectors (maybe they didn't want to make two statues??). I'm pretty sure Andersen never visited here or had any special Chicago connections...
View of Lincoln Park in Chicago
It didn't answer my question but I did find some more information on the
history of the monument
:
"Soon after members of Chicago's Dania Society suggested that the city should erect a monument to Andersen in 1891, a committee formed and began raising money for the eight-foot-tall bronze sculpture. Donations included pennies and nickels from school children. The Hans Christian Andersen Monument Association hired Danish sculptor John Gelert (1852–1923), who had arrived in Chicago in 1887, and received his first commission for the Haymarket Riot monument (which was later considered controversial). Gelert later explained that "he had the advantage of studying several good photographs of Andersen taken at various times in his life." Gelert portrayed the children's author sitting with a book in hand and a swan at his feet, alluding to his world-famous story."
(emphasis mine)
Hans Christian Andersen, also with book and duck, can also be found in Manhattan:
And, as you might expect, in Copenhagen (where the famous Little Mermaid statue also is):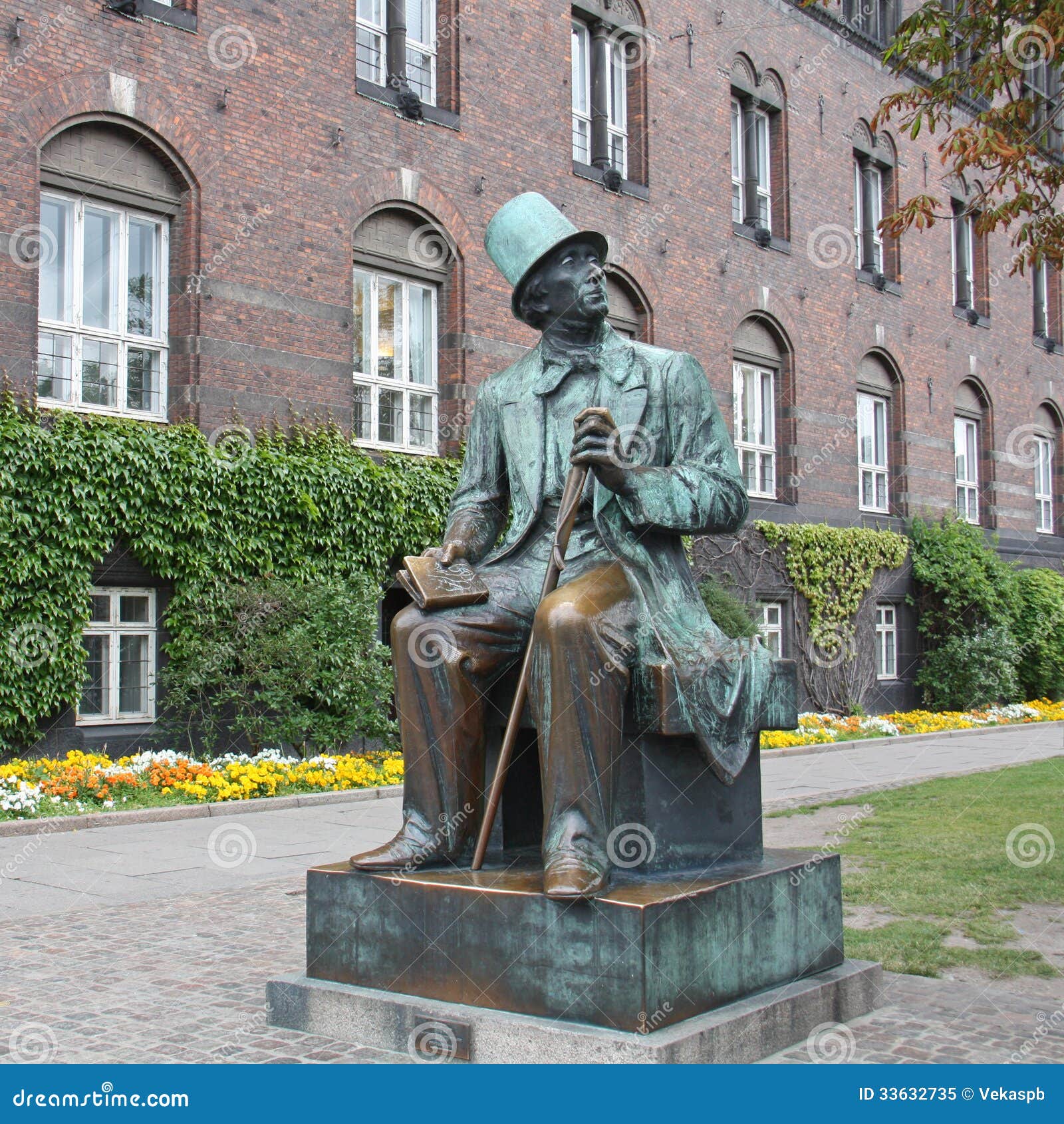 And a museum in Odense (HCA's birth town):
Through the Scandinavian Heritage Association in North Dakota: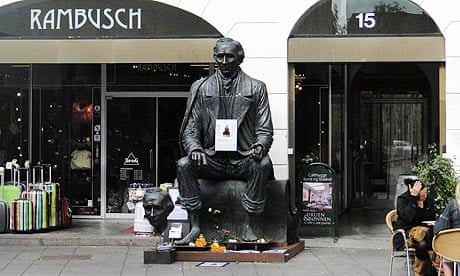 HCA can also be found in Slovakia
This time without a duck and with a snail...and whatever that is on his back? Am I a bad fairy tale blogger if I don't know what the snail is from?
And Solvang, California
Out of curiosity, I tried to find other statues of the brothers Grimm to compare. It seems that they are most honored in monument form in Germany but not outside. (Let me know in the comments if I'm wrong!) Isn't that interesting, though? The Grimms are arguably more popular, is it just the cost issue of having to do both brothers verses one HCA?