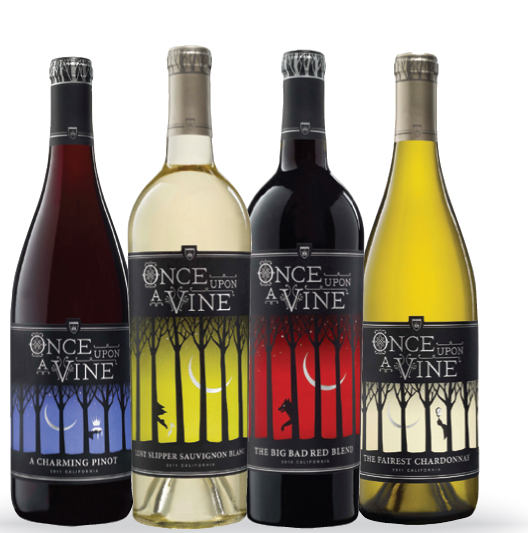 In Gypsy's
latest link roundup
at
Once Upon a Blog
, she shared a Frog Prince inspired wine, which reminded me that a while ago I spotted fairy tale-inspired wines at Marianos and meant to share them here, but forgot!
Once Upon a Vine
is a pun just waiting to be made, and I for one am glad they did! Above are their
2013 products
"A Charming Pinot," "Lost Slipper Sauvignon Blanc," "The Big Bad Red Blend," and "The Fairest Chardonnay." There is also a limited edition "
Enchanted Woods Bubbly
." At $10 or $11 a bottle, they're really quite affordable, although I haven't tried these (I stick to the $3 wines available at Aldis and Trader Joes).