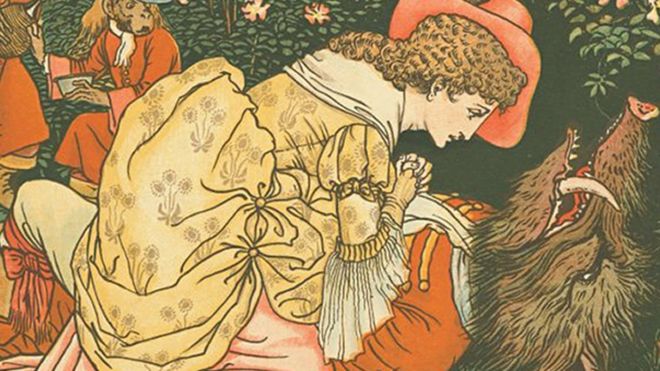 My friend sent me a link to this article from BBC News,
Fairy Tale Origins Thousands of Years Old, Researchers Say
. An Excerpt:
"Dr Tehrani, who worked with folklorist Sara Graca Da Silva, from the New University of Lisbon, said: "We find it pretty remarkable these stories have survived without being written.
"They have been told since before even English, French and Italian existed. They were probably told in an extinct Indo-European language."
In the 19th Century, authors the Brothers Grimm believed many of the fairy tales they popularised, including Red Riding Hood, Cinderella, Hansel and Gretel and Snow White, were rooted in a shared cultural history dating back to the birth of the Indo-European language family.
Later thinkers challenged that view, saying some stories were much younger and had been passed into oral tradition, having first been written down by writers from the 16th and 17th Centuries.
Dr Jamie Tehrani said: "We can come firmly down on the side of Wilhelm Grimm.
"Some of these stories go back much further than the earliest literary record and indeed further back than Classical mythology - some versions of these stories appear in Latin and Greek texts - but our findings suggest they are much older than that."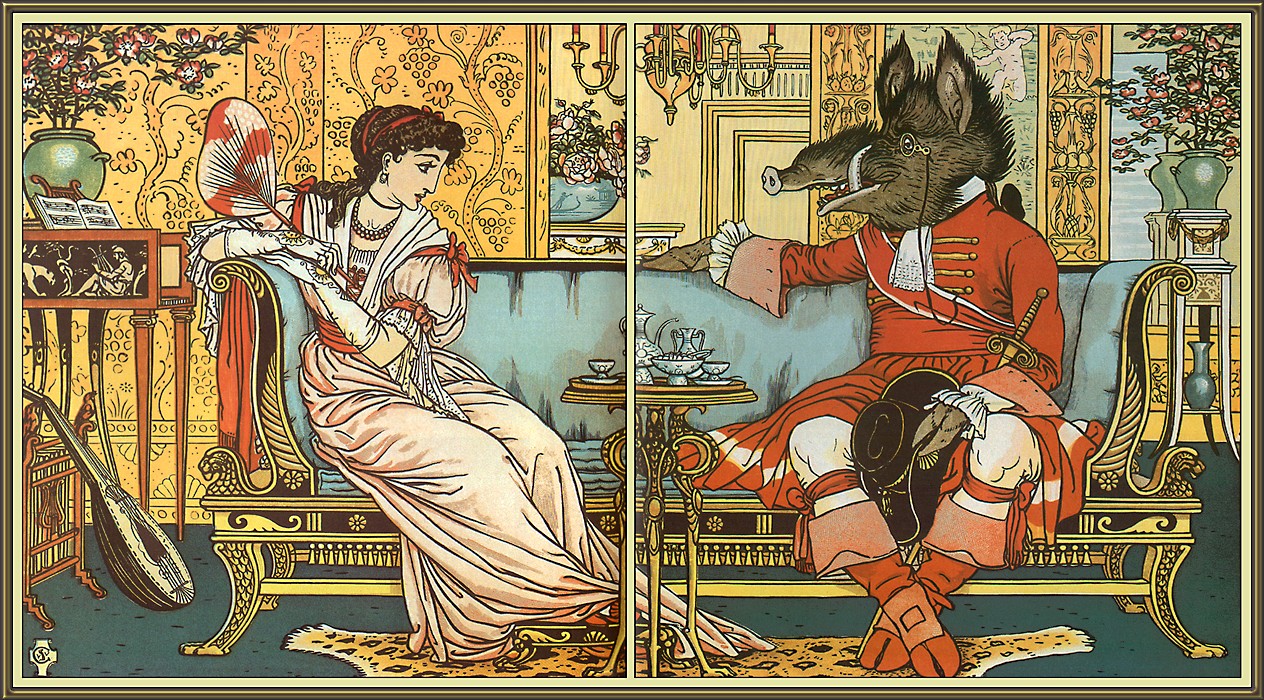 This article doesn't provide too many details beyond this (they reference a different article from
Science News
which basically says the same). They've used
language analysis
to do their studies, as opposed to the usual method of finding a tale referenced in writing. In a way it's no surprise to us that fairy tales existed, in some form, thousands of years ago. For example, we already know that "Beauty and the Beast" can be linked to "Cupid and Psyche" from the second century, and that that was probably based on oral tales. But according to the article, BATB is probably 3,000-4,000 years old. Yet the stories change so much over time, even "Cupid and Psyche" is significantly different than BATB. I wish the articles had more examples showing
how
they can be confident that these stories are "far older than the first literary evidence for them." Still, very interesting, and contradicts the
literary source theory that Ruth Bottigheimer has put forth
.
Illustrations by Walter Crane
UPDATE
: Surlalune has posted on the
CNN article
which provides the link for the
full study
. I'm definitely not an expert in phylogenetic analysis and I probably wouldn't understand any of it anyway but I'll pretend it's because I haven't had enough coffee yet. If anyone wants to look it over and attempt to explain pertinent findings in layman's terms, please do! (I also don't feel too badly because Don Melvin, in the CNN article, humorously points out how wordy the study is)
UPDATE
: Zalka Csenge Virag also
discussed the article on Multicolored Diary
(and has far more intelligent, in depth things to say about the study than I!)
*Also, I've added a tag for
fairy tale origins
. It contains posts about the debate over ancient oral sources for fairy tales verses relatively recent literary sources, but also those theories about historical precedents for fairy tales, if you're interested!