I was thrilled to receive my own copy of
The Complete First Edition: The Original Folk and Fairy Tales of the Brothers Grimm
, translated and edited by Jack Zipes, for Christmas!
This is the first time the complete first edition is available translated into English. Most "Complete Tales of the Brothers Grimm" you'll find these days mean "complete" as in "the last edition" (there were seven, spanning 45 years) which means there are
many tales that were cut from the collection
earlier on not included. So this is not just any Brothers Grimm collection! As I read Grimm fairy tales I often find myself wondering what the tales looked like before editing (especially after getting a little more insight into their collecting process after reading
Wild Girl
), and I can't wait to read tales side by side to compare and contrast!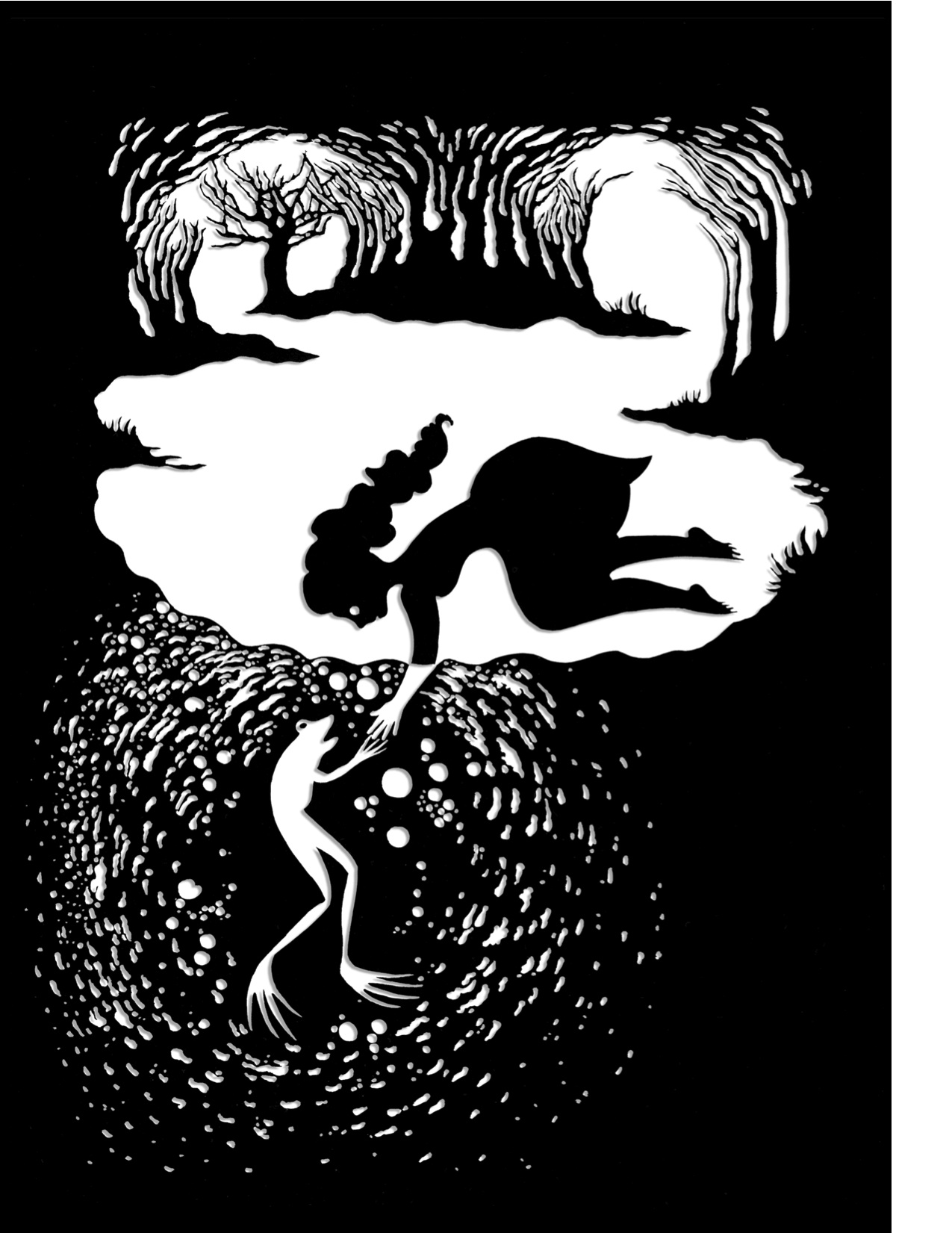 Andrea Dezso's fabulous image for "Frog King," found in the book
One title that jumped out to me was seeing "Bluebeard" sitting among the other Grimm tales! One of the reasons some tales were cut from the first edition were because they were too "French," or, clearly descended from Perrault's tales and therefore not "authentically" German (as much as any of the tales collected by Grimms are actually authentically German...but that's a whole other discussion). Reading through the story, it's pretty clear that the story is very similar to
Perrault's.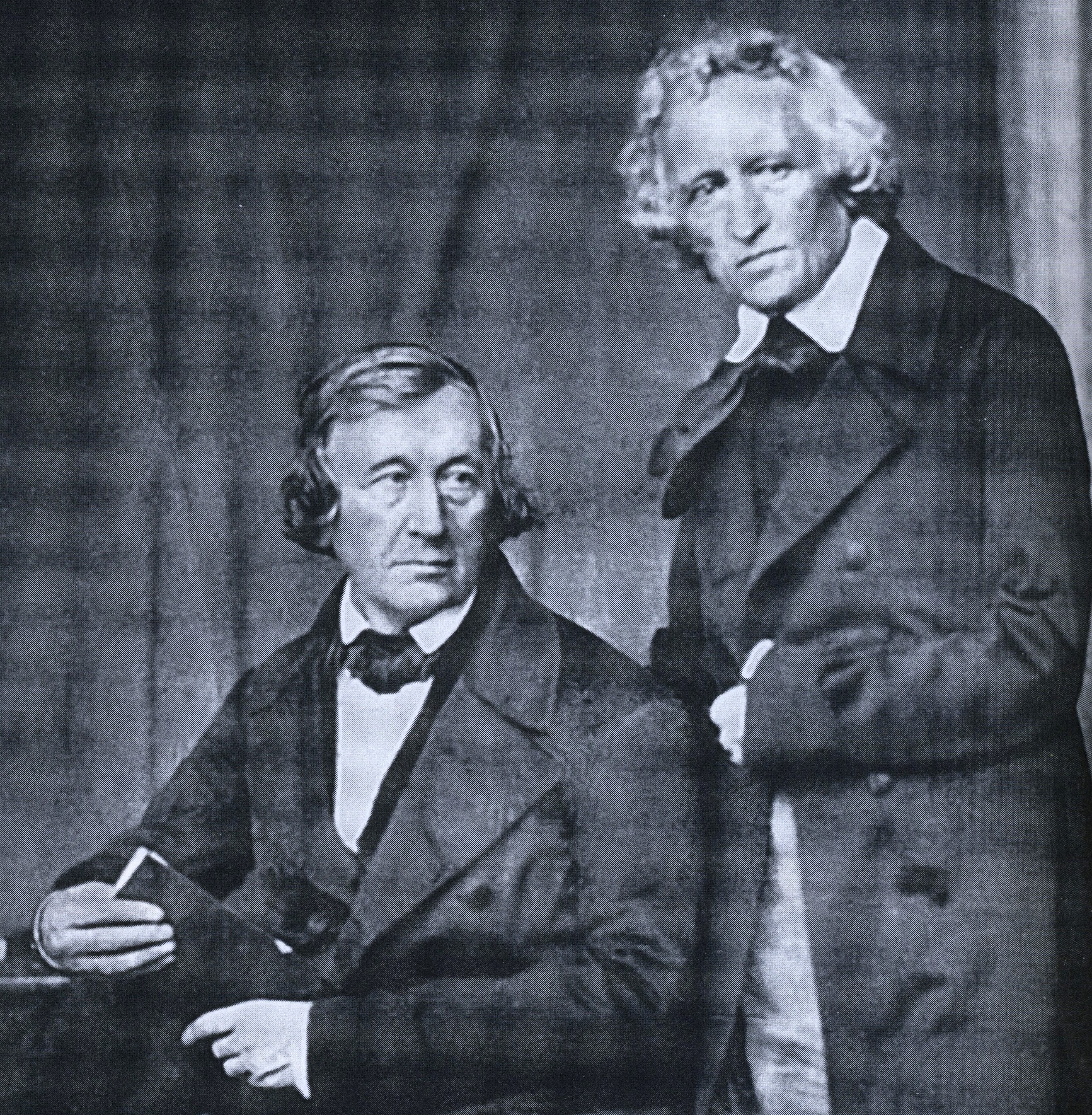 Jacob and Wilhelm Grimm
However, there are some notable differences, and frankly I like this version much better! It might not be technically considered "authentic" folklore by some, because it was a literary tale that was then retold orally. But, every tale had to have its beginning somewhere, and it's fascinating to see what German people would have done as they reinterpreted Perrault's classic!
A common critique of Perrault's heroine is that she's pretty helpless, especially compared to folk heroines of similar murderous husbands, like in "Fitcher's Bird," who rescue themselves and sometimes even resurrect the dead bodies in the chamber. The Grimms' heroine
plays a more active part in her rescue
. She is frightened by her husband's blue beard, and anticipating that something is wrong, she proactively pulls her brothers aside and tells them "Dear brothers, if you hear me scream, leave everything standing or lying wherever you are, and come to my aid." Once Bluebeard does demand her life, she stalls for time with him while screaming for her brothers from the roof (no sister Anne in this version. In Perrault's tale, the heroine is just lucky that her brothers were coincidentally going to visit that day).
Benjamin Lacombe
Although I dislike the implication that all physical anomalies or differences merit fear, I like to think that this heroine just sensed that something was off about the man. She's certainly no better than Perrault's main character, who still initially disliked the beard, but was swayed by his wealth and parties, not by a conviction about judging people by their looks.
Also, unlike
Perrault's story
, the wife doesn't find the bloody chamber during a large party, in which one might assume she could call for help and have the support of friends when her murderous husband returned-she was all alone.
One other interesting feature in the Grimms' Bluebeard is the way the title character meets his fate-after his wife's brothers kill him, "he was
hung up in the bloody chamber next to the women he had killed.
" I don't believe I've read other versions that end this way although it seems like obvious poetic justice for the man.
The Grimms' heroine still opens the chamber because of curiosity, but
that curiosity is never condemned
. There are no descriptions of how desperately she runs to the door, and no morals added afterwards about the dangers of curiosity. In fact, her curiosity comes partly from intelligence. After she discovered the treasures hidden in the other rooms of the castle, she got to thinking:
"Since the key was made of gold, she believed that the most precious things were probably kept there." (Perrault's key, by contrast, is not necessarily of gold; all we know is that it is little).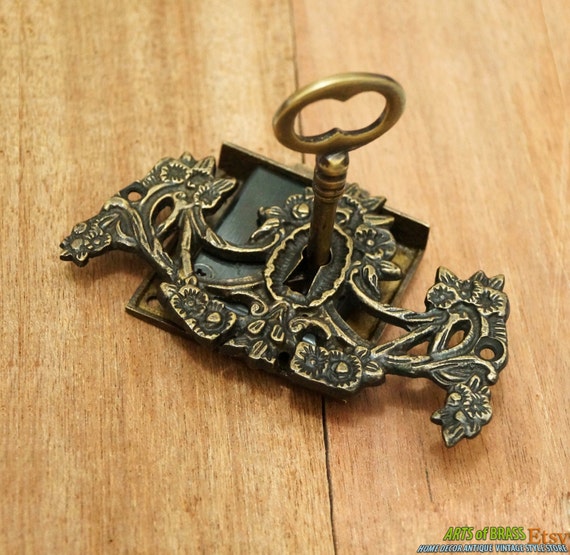 This is especially interesting when you compare this tale to "The Golden Key," the tale found at the end of the Grimms' Second Volume of tales, and now traditionally the last tale in the book. It's a very short tale about a boy who finds a golden key on a cold winter's day, and thinks, "
where there's a key, there must also be a lock.
" He digs into the ground to find a casket, searches all over for the keyhole, and finally finds the right keyhole for the key. The story ends with us waiting until he unlocks the casket completely, leaving the contents of the casket to your imagination.
Although it's ambiguous, it seems fairly clear that the boy is not condemned for being curious-coming across an abandoned key sort of gives the finder ownership (as a wife *should* have had ownership over the rooms in her own home), and it's seen as intelligent to deduce that there is a corresponding treasure. We, the readers, wait anxiously to find the contents of the mysterious box, or room.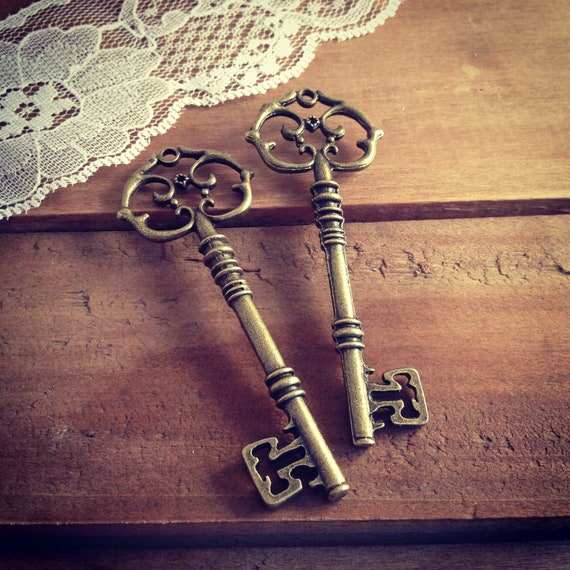 In Zipes' words, from the book's Introduction:
"The final tale, 'The Golden Key,' is highly significant because it leaves readers in suspense and indicates that tales are mysterious treasures. We just need to right key to discover and appreciate them. In this respect, however, the tales that are to be rediscovered and will become known are never the end of our quest to understand the mysteries of life, only the beginning. And so it is with the unknown original tales of the Brothers Grimm. They are only the beginning."