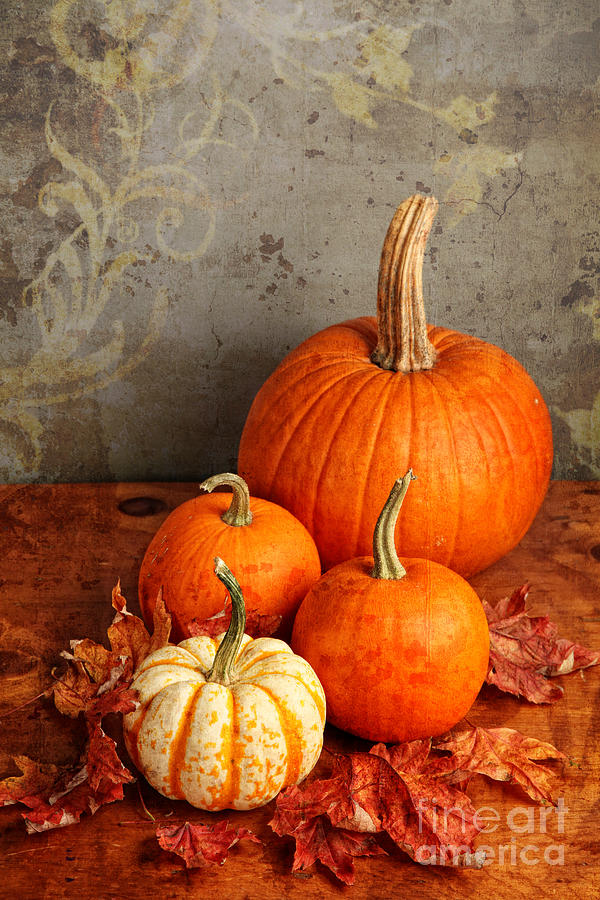 I saw this story referenced on
Multicolored Diary
and it piqued my interest. What better time of year to be telling pumpkin-themed stories?
The Pumpkin Child
is an old Persian folktale, and I really like it. It's sort of like a cross between Cinderella, Ugly Duckling, and a gender-bent Beauty and the Beast. There is humor, as the storyteller describes the pumpkin rolling and bumping around, but also we feel sympathy for the Pumpkin Girl, and a big theme of the story is
how she copes with being different
and made fun of (her mother tells her as she leaves for school, "Ignore anyone who makes fun of you!")
Like Cinderella, the Pumpkin Girl must be
identified by an object
that fits only her-a ring. Only in this tale, it's
not a commentary on tiny size
being ideal, but simply the fact that
the Pumpkin Girl is unique
. Some girls tried to starve themselves to get their fingers the right size, but others tried to fatten themselves up.
Murad, the rich merchant's son, has an advantage in that he saw a beautiful girl come out of the pumpkin and reenter, so he knows there's a secret this Pumpkin Girl has. Yet, he is not entirely selfish. His bride does not transform right after the wedding. In fact,
he suffered some of the same mockery
of the villagers once he declared his intentions to wed a pumpkin. After the wedding, he "took his pumpkin bride far away where he
cared for her and never allowed anyone to laugh at her
." I love this idea that, yes it's love that set her free, but not a one time love showed just by a proposal-he showed
steadfast love over time
and it was
that
love that set her free.
Image from
here
- to accompany the folktale "The Singing Pumpkin"
Read the whole tale
here
! This website also includes a family activity to go with the stories, this one is making pumpkin chips!