I'm sure that special Beauty and the Beast themed products are nothing new these days, but knowing I'm really into tea (as well as the fairy tale) my friend sent me
this link
to the limited edition Twinings tea
in honor of the Disney movie: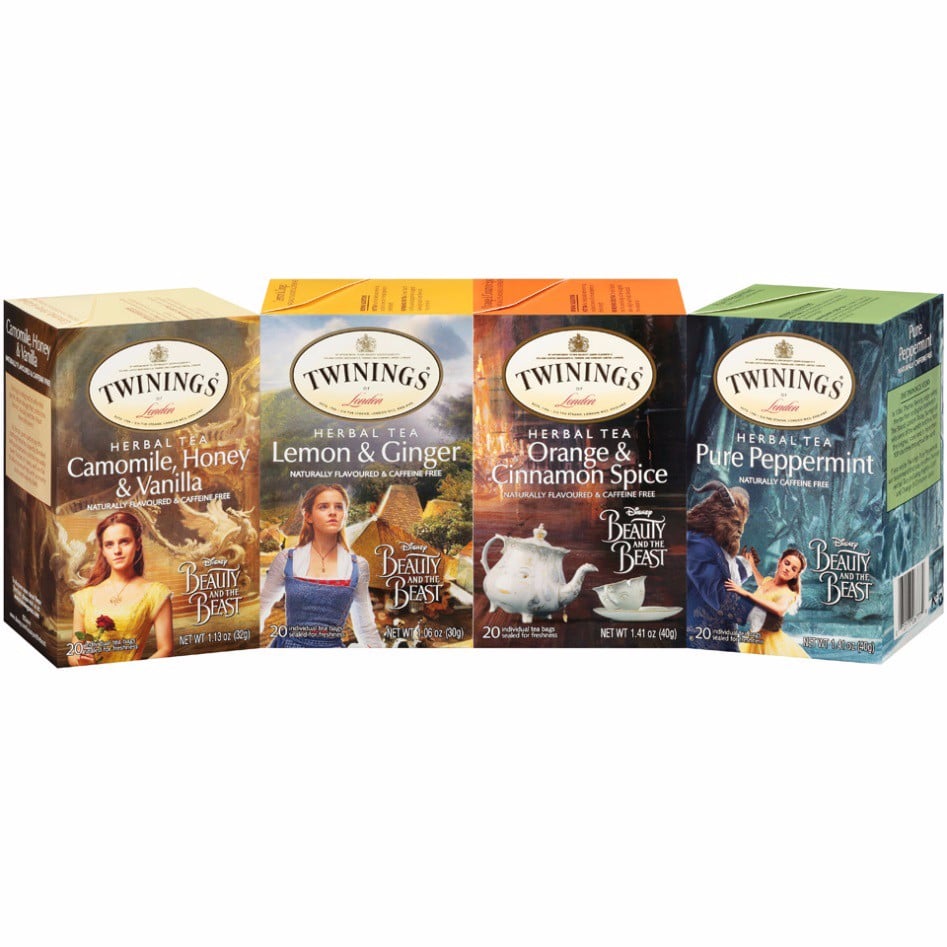 The Lemon and Ginger tea features Emma Watson as Belle in her blue dress, while Belle in her iconic yellow dress adorns the packaging of the Camomile, Honey, and Vanilla flavor. The Pure Peppermint tea features the famous scene of Belle and the Beast dancing. Lastly, the Orange and Cinnamon Spice Tea features our favorite teapot, Mrs. Potts. Luckily for us, the teas will be available in the US in leading grocery stores and specialty stores until December of this year."
The boxes would be fun to collect, but they just put a new graphic on basic teas that already existed. I would have loved to see special blends created in honor of the fairy tale. A rose tea would be an obvious choice; I can imagine a flavored black tea called "Enchanted Castle" and a calming chamomile blend in honor of Mrs. Potts.
If you could create a BATB themed tea, what would it be?