In the last section of Colleen Hill's fabulous
Fairy Tale Fashion
, she included some essays by other writers. I was really excited to read Ellen Sampson's "Dancing, Desire, and Death: The Role of Footwear in Fairy Tales." Twelve Dancing Princesses is one of my all time favorite tales and it's one I wish would be discussed more often; plus, the role of dancing in fairy tales can be so ambiguous and often contradictory.
There is a section specifically on footwear, although that topic has been discussed before here, so if you're interested in further reading on shoes, you can read about the
significance of shoes in Perrault's time
,
Red shoes in fairy tales and history
, or Kathrine Langrish's excellent essay
Slippers of Glass, Slippers of Fur
on Seven Miles of Steel Thistles.
The subject of dancing in fairy tales, though, is a pretty bleak one at the outset for feminists. Sampson reminds us that many
fairy tales were aimed to promote obedience in women
-the Victorian versions we're most familiar with reflected the values of the day. "In fairy tales, women's bodies are strictly regimented and disciplined. They are controlled physically (putting Sleeping Beauty or Snow White to sleep), spatially (locking Rapunzel in a tower), maritally (gifted to Rumpelstiltskin as a reward), or sexually. Their bodies may be transformed (into geese or trees), altered (made handless or footless, smaller or larger) or even consumed, but they are rarely inhabited or possessed by their owners for long." I'm not sure which version of Rumpelstiltskin she's been reading...the protagonist is never given to
him
in marriage, but the King, but there are plenty of other tales where a princess is also given away in marriage, even against her will, so the point stands.
Sampson also points out that
women who stray from the culturally accepted humility and dare to long for beautiful shoes, or to dance the night away, are severely punished.
Karen in "The Red Shoes" eventually gets her feet amputated, similar to the stepsisters in Cinderella whose feet are mutilated in an attempt to fit into the slipper. Then, of course, there's the stepmother in Snow White whose punishment is to be danced to death in red hot iron slippers, fresh from the fire. "The animation of the body that shoes induce is punished in the most violent and spectacular manner...The production of stillness and silence is the aim of fairy tale violence-it renders the (female) body docile." Even for Cinderella and the Twelve Dancing Princesses, who may not be directly punished, through marriage they are given to the authority of another man and their dancing is stopped. The essay ends with the uncomfortable description of Karen's confession followed by her amputation.
Yet can that really be the whole symbolism of dancing in folklore? That is just represents
women who are rebellious and must be tamed
? I had wondered about the different uses of dancing-sometimes it leads to death, but in Cinderella's case it is both her reward and it's the catalyst that leads to another reward, the Prince/escaping a life of servitude. Sampson explains this by saying it's all about the context-women may dance at the proper time, the proper steps, in a formal setting-but must not dance out of passion and desire, like the twelve Princesses who dance the night away in an underground kingdom. Many scholars see the twelve Princesses as symbolic of women who are mobile and capable of rebellion-they spend the night exploring, dancing in a forbidden context, and the fact that their shoes are completely worn through by morning indicates the passion and extent to which they are dancing. They weren't performing a few courtly dances, but having a wild night of excessive dancing. In many fairy tales that feature shoes, it's even
ambiguous as to who's controlling shoes
-the Red Shoes force Karen to dance, and maybe it's the dancing shoes that brought the twelve sisters to the underground Kingdom and forced them to dance as well.
Scholars also interpret the Princess' underground nightly romps as being sexual in nature. It makes sense, but when I was younger it never occurred to me that you would need any other excuse to sneak out at night than to have access to an enchanted Kingdom in your own bedroom to explore, and fancy balls to attend. And here it is that we see the often confusing logic of fairy tales-
characters (and vicariously through them, the readers) are rewarded with the same things they are punished for desiring
. We see many tales in which the main character is rewarded for being unmaterialistic-by being given great material wealth (such as in "Beauty and the Beast"). In Cinderella, the stepsisters must have chunks of their feet cut off for daring to desire the wonderful slipper and the royal life it represents-yet Cinderella is rewarded with both. Karen longs for the red shoes when she sees a count's daughter wearing them. Karen is punished, in a way, not for wanting beautiful things, but for
wanting things that don't belong to her station in life
-the red shoes are appropriate for the count's daughter, not for Karen; just as the slippers are meant for Cinderella and not her stepsisters. In a way it seems unfair, especially to our modern minds where we view class distinctions as less important than most other cultures.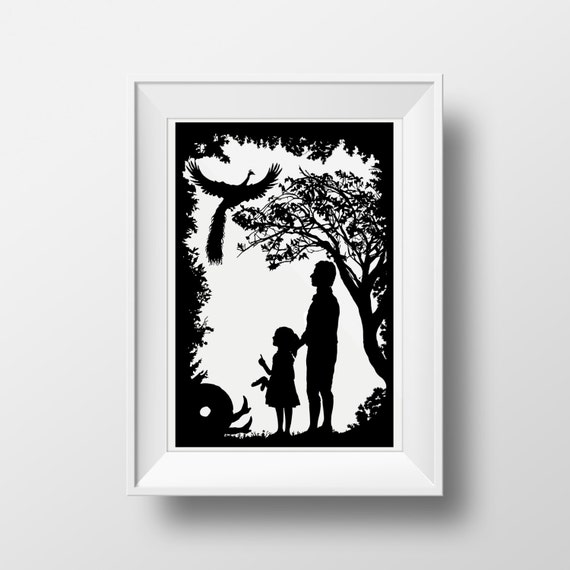 And, although Sampson briefly mentions "Juniper Tree" as an example of how acquiring new shoes can be satisfactory, I think it's very important to contrast to the other tales, especially "Red Shoes." In that tale,
Marlene is rewarded with a pair of red shoes
. It's clear that she desires and enjoys them, and they are not seen as inappropriate for her, though she is poor, because she has a good heart. It's also important to remember that "Red Shoes," the most extreme example of a preachy tale concerning shoes and dancing, is not true folklore in the sense that the story has circulated around many cultures for generations with a similar structure, but was a literary invention of one man, Hans Christian Andersen.
Even in the tales in which dancing must be quelled, there is still a level of irony. Even if the Underground Kingdom is destroyed, the reader delights in the women's adventures there each time the tale is read or heard. Even if Cinderella doesn't dance any more after marriage, the descriptions of her dress and her own nightly adventures are the most thrilling part of her story (and frankly, her forbidden journeys to the ball are not that unlike the Twelve Dancing Princesses, and the twelve are hardly ever punished either for their so-called "indiscretions").
The very stories themselves betray their morals,
as listeners delight in what is officially termed bad by the "lesson" we supposedly learn afterwards.
And, one story I wish Sampson had touched on is the ballet "
Giselle
." It's technically not a fairy tale, but neither is "Wizard of Oz" which she referred to many times. The haunting plot involves a group of Wilis, or
supernatural women who force men to dance to their deaths
. The idea of Wilis came from a passage by Heinrich Heine, but they are related to the
Vila
, a Slavic version of nymphs. In the context of the ballet, the women are said to be jilted lovers, and that is why they prey on men. So in a way, although they are the villains, the actions they perform reflect the original wrong, done to them by men-sort of like a gender-swapped version of King Shahryar in 1001 Nights, killing women because his first wife cheated on him. The very image of men being danced to death is a contrast to the popular tales referenced earlier, in which women's dancing is primarily described and their partners merely an afterthought.
How do you see the role of dancing in fairy tales?
Illustrations-"Twelve Dancing Princesses" by Kay Nielsen, "Red Shoes" by Anne Andersen, "Cinderella"-A.H. Watson, "Juniper Tree," by
LBarrett
, Wilis from "Giselle"-the SF Ballet